What Is CV Writers?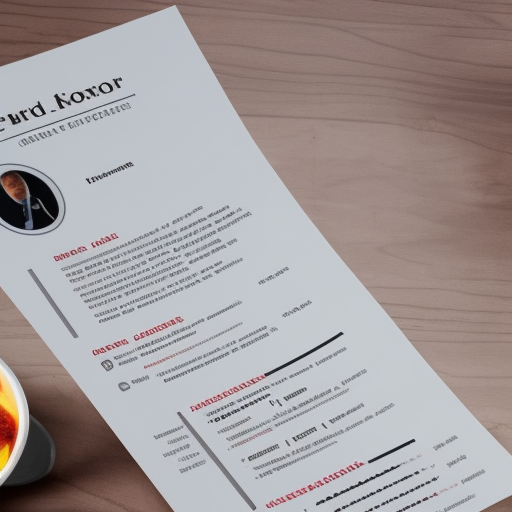 Whether you're a mid-career and suffering or a recent graduate trying to get into the workforce, it's never easy to find a new job. It is common to practice for job-seekers to start the application process by creating a resume (CV). Putting together a polished resume is challenging for anyone starting out in their career because it's always their first time doing so. However, professionals in the midst of their jobs sometimes find it challenging to carve out time to write a CV. The situation becomes chaotic and stressful for the person in either case. The value of a resume in the context of a job search is built on the fact that it provides prospective employers with a summary of an applicant's qualifications and experience. Resumes and cover letters also play a vital role in establishing rapport between an individual and a firm. The pressure to find work quickly prevents many people from devoting the time necessary to craft a compelling resume or curriculum vitae. You might benefit greatly from the assistance of professional CV writers in cases like these.
Also Read: Reasons to Seek Professional CV Writing Help in UAE
CV writers are experts in developing and modifying resumes for job seekers. The purpose of these guides is to aid job-seekers in crafting a well-written resume that highlights their relevant experience, education, and talents in order to maximise their likelihood of being recruited. Professional resume writers usually have backgrounds in recruitment, HR, or career counselling, and they also have a firm grasp of resume writing best practices. They provide their services to those looking for work either as employees of resume writing firms or independently. There are different companies with professional CV writers in Abu Dhabi that can help clients with professional resume development. CVcenter.ae is one such company that has expert writers who know the key points of generating a successful and effective resume. If you're among one those individuals who are seeking to get their resume developed professionally, here is a list of benefits that you might avail hiring an expert writer for your resume.
Benefits of Professional CV Writers:
More Chances of Getting Hired: 
The chances of getting an interview are greatly improved by having a professional CV writer design a CV tailored to the position being sought. In different surveys, it has been shown that when individuals have hired CV writers in Abu Dhabi, they had great interviews and also got jobs in the applied positions.
Based on Ideal Job Seeking:
The best part about getting your resume built by a professional is that it increases the chances of getting you the job role you desire. This is because it is possible for a professional CV writer to construct a resume that is specific to the position that is being sought, which increases the applicant's chances of making it onto the shortlist.
It is known that professional CV writers in Abu Dhabi have expertise in drafting professionally formatted and organised resumes in accordance with accepted best practices in the field. This makes the overall look of the resume enhanced and opens more chances to have access to the job market.
Expert CV writers know which keywords to use and how to strategically place them throughout the resume to boost its discoverability in applicant tracking systems (ATS). This is one of the key strategies used by CV writers in Abu Dhabi that they use strategic keywords to reflect the interest of the job seekers, which helps in representing the overall personality of the individual well.
One of the key advantages of hiring a professional CV writer will be getting an outsider's perspective, which might be helpful because it's often more objective and can reveal possibilities for development that the subject themselves may have overlooked.
Overall Positive Experience:
Having a resume that has been carefully crafted can boost a person's self-esteem and make them feel more prepared for job applications and interviews.
If a job seeker decides to hire a professional CV writer in Abu Dhabi, they get back the time they would have spent creating their CV and may put that time toward other parts of the application process.
Also Read: How to Write an Outstanding CV in 2023
Hiring Professional CV writers in Abu Dhabi
If you're applying for the right jobs but not getting interviews, hiring a CV writing service like CVCenter.ae will help ensure that your resume accurately represents who you are and what you can offer an employer. If you want to make more money, take on more responsibility, and move on in your job, hiring a professional writer is the best option.