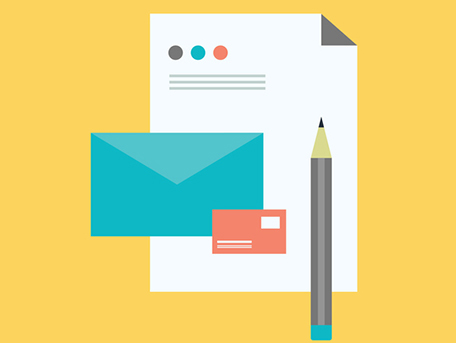 Cover Letter Writing Help in Dubai, UAE
A well-written cover letter is as important as CV or resume for the purpose of promoting yourself to a potential employer while creating a good first impression, which will definitely allow you to stand out from other people whose applications did not include one. Today, many people have understood its importance in the recruitment and hiring process, thus seeking assistance from a professional CV Writing Center in Dubai, Abu Dhabi, Sharjah, like CVCenter.ae. Our writers employ strategic initiatives and action plans to illustrate your best role-specific strengths with objectives to market your skills, grab the recruiter's attention, and boost your chances of getting the target role. Moreover, our trusted CV Writing UAE will not only display your writing skills, but also inform the recruiters that you fully understand the role, job requirements and employer's expectations. 
How CVCenter.ae Creates an Effective Cover Letter
We understand the job description or requirements: Once you choose our

Resume Writing Dubai,

CVCenter.ae will definitely highlight relevant qualifications, core competencies and experience required for the target position in line with the company's job description to develop a compelling cover letter. 
We conduct in-depth research into the role: Our highly functional teams from

CV Center UAE

are not just experts in writers, but they are also proficient in carrying out research about the role you are applying to and employer's needs.
We develop cover letters in a personalized approach: Your cover letter must be written in a professional and personal way – and this is our expertise. Over the years, CVCenter.ae has produced successful and tailored letters for a diverse range of job applications which helped many of our clients stand out from less prepared applicants.
We use powerful words or sentences that captures reader's attention: Known as the #1 provider of

professional CV Dubai,

we are adept at developing content that motivates readers to continue reading by using impactful and engaging words or sentences.
We make sure that your contact details are visible: A call to action is an important aspect on any documents like CV, resume or cover letter. Persuading them to contact you by providing your mobile number or email address will propel them to take next steps towards inviting you for a job interview.
We proofread and edit the document before submission: Built with a strong reputation as one of the leading

CV Writing in Dubai,

CVCenter.ae delivers high-quality cover letters with error-free content in terms of spelling, grammar and word usage. All papers undergo a stringent process of proofreading and editing to guarantee that your documents are polished in the best way possible
For more details about our professional services, visit our website: www.CVCenter.ae.